Custom Printing Silver PET Adhesive Sticker Label


Zhejiang Zhimei
is a local printing & packaging manufacturer certified with ISO & FSC.
Zhejiang Zhimei factory is equipped with high-tech printing machines and diverse post-print devices. Printing, lamination, varnishing, foil stamping, embossing, die-cut and pasting could all be accomplished within factory.

Silver PET is a special metal effect material to print sticker labels. We usually do a layer of film lamination on printed silver PET label to protect ink and make it waterproof. Silver PET stickers and labels are widely used to packing machines, electronics, home appliance.

A wide variety stocks for customized stickers and labels
paper stocks: coated paper, kraft paper, texture paper, specialty paper, synthetic paper
plastic film stocks: white PE/PP/PVC, transparent PE/PET/PP/PVC, silver/gold PET, OPP/BOPP, pearl PP

Glue Features
removable, permanent, hot-melt, water-based, etc

Zhejiang Zhimei factory provides a huge range of sticker labels at affordable prices.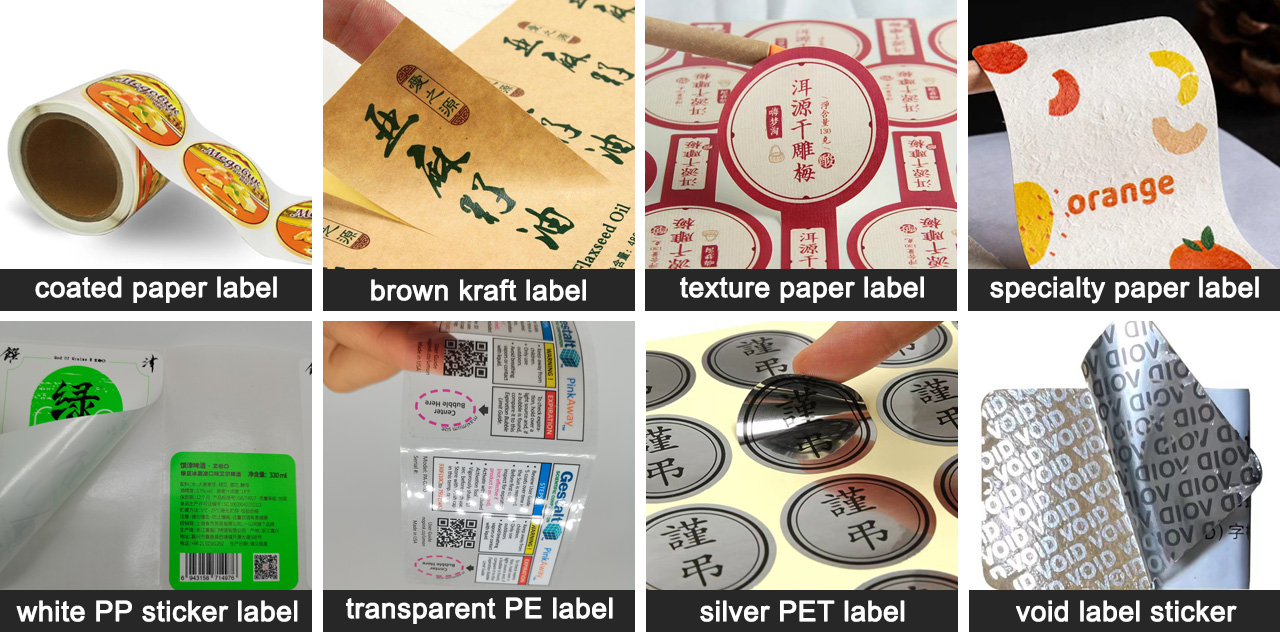 For any stickers & labels, feel free to contact us for solutions.